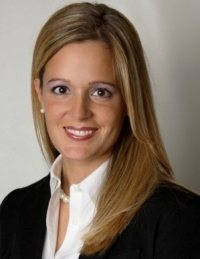 Dana Altieri is a powerful litigator who is sought out by individuals all over the country for her zealous representation. A practicing member of the bar in both Missouri and Kansas, Dana represents her clients with distinction in all areas of the law, particularly in areas of civil, criminal and domestic litigation. This litigation encompasses the municipal, state and federal levels. Dana has even argued before the United States Court of Appeals for the 8th and 10th Circuits. Additionally, Dana has been named an "Up and Coming Lawyer" by Missouri Lawyer's Media.
Dana is frequently contacted directly by federal and state court judges who request to appoint her in cases before their court. These judicial appointments speak volumes to Dana's experience and professional expertise as an attorney, judge, and mediator. In 2010, the Missouri Supreme Court appointed Dana to educate incoming judges and she remains on that committee today.
Dana is a Judge for the City of Lee's Summit, Missouri. She was elected to the bench in 2010 and is the first female Judge elected in the history of the City. Dana has remained unopposed, as no one has sought to challenge her for her position. In addition, due to her professionalism and skill, the Presiding Judge of the 16th Circuit has appointed Dana serve as a judge in the Kansas City, Raytown, and Jackson County Municipal courts when there is conflict for the sitting judges.
However, her busy law practice and rewarding work on the bench have not kept Dana from keeping her focus on local community activities. She has been appointed by the Jackson County Executive to serve on various high profile commissions, she is an active member of Rotary International where she assists at the camp for disabled children, volunteered with the Special Olympics and Salvation Army, and has addressed numerous high school classes on the role of the judiciary. Dana has also  served on the Downtown Lee's Summit Board of Directors Nominating Committee.
Although Dana is a judge, she is still enjoys representing people from all over through her private practice, including the citizens of Lee's Summit. She was born and raised in Lee's Summit and her hard work ethic and values were passed down by her working class parents, and have formed the core which has not only kept her focused but earned the respect of those who work with her. When you meet Dana, you will find her sharp and determined, but also very engaging and easy to relate to.
Dana graduated with her BA from the University of Missouri-Columbia in 1998 and received her Juris Doctorate in 2001 from the University of Missouri-Kansas City. In 2015 Dana was inducted into the Lee's Summit High School Hall of Fame for her personal and professional accomplishments.