Welcome to Altieri Gilmore LLP - 816-524-0404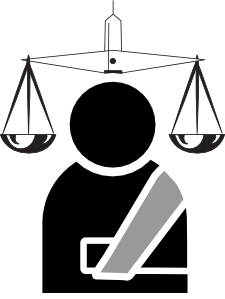 Altieri Gilmore LLP, is a Missouri civil litigation law firm that is extensively experienced in overseeing severe personal injury, medical malpractice and wrongful death cases throughout the State of Missouri. The Missouri personal injury and wrongful death lawyers at Altieri Gilmore LLP are extensively sought out for their remarkable success in obtaining extraordinary outcomes for their injury clients. Altieri Gilmore LLP is strictly a plaintiffs personal injury law firm, and we do not legally represent any businesses, industries or insurance agencies in the defense of any personal injury, medical malpractice or wrongful death cases.
The injury attorneys at Altieri Gilmore LLP have vast and extensive litigation expertise and experience in overseeing a wide variety of severe personal injury, medical malpractice and wrongful death claims in the Kansas City Metro area. A vast majority of these claims are due to auto accidents in and around Lee's Summit and Kansas City, Mo. In addition to car and truck accidents, our personal injury attorneys work with injury cases involving pedestrian accidents, boating accidents, bicycle injuries, motorcycle crashes and aviation accidents. If you or a loved one has been injured as the result of neglegence, contact our law office today for a free injury case evaluation at 816-524-0404 - Altieri Gilmore LLP Attorneys
Other areas the legal team of Altieri Gilmore LLP specializes in are claims in the following areas:
Brain Injury
Limb Loss or Amputation
Permanent Paralysis Injury
Vision Loss & Vision Impairment
Bone Fractures & Broken Bones
Spinal Cord Injuries, Back & Neck Injury
Wrongful Death Claims
Bicycle Accidents
Car Accidents
Motorcycle Accidents
Boat Accidents
Airplane & Aviation Accidents
Construction & JobSite Accidents
Product Liability Claims
Elder Abuse & Neglegence
Nursing Home Abuse & Neglegence
If you or your family has lost a loved one as a result of any kind of accident in which another person or company is at fault, let a personal injury attorney from Altieri Gilmore LLP assist you and your family with your injury claim. Our personal injury lawyers and legal professionals are not only experienced in litigating serious personal injury lawsuits, wrongful death claims and elder abuse cases, but we are very dedicated to acquiring the maximum possible recovery compensation for the injuries incurred and damages which our clients have endured. Our dedication to our cases and clients is unyielding; we are aggressive litigators in the pursuit of every injury case we handle, while at the same time focusing close and precise attention to detail on your personal injury case. The Lee's Summit based personal injury attorneys at Altieri Gilmore LLP, are extremely committed to serving our injury clients by providing the absolute highest level legal representation available.
You will owe nothing unless we recover financial compensation for you. This is called a contingency fee agreement. A Missouri personal injury lawyer will get a percentage of the compensation they can recover for you, this is common in Kansas City Missouri metro area, Lee's Summit and throughout the nation. It is essentially a performance based agreement where the attorney is compensated based on how he or she performs on your case. This puts the personal injury lawyer's interests directly in line with your best interests. The more monetary compensation the personal injury lawyer can recover for you in damages, the more he in turn recovers for himself. If by chance the personal injury attorney recovers no financial compensation on the case, you owe no fees at all.
Call us now to schedule your free consultation at 816-524-0404 - Altieri Gilmore LLP Attorneys.
Personal Injury Frequently Asked Questions.
If I am injured in an accident do I need to hire a personal injury attorney?
If you or a loved one becomes injured due to the negligence of another person or company, our law firm strongly recommends that you hire a personal injury lawyer. Most injury law firms, including Altieri Gilmore LLP, offer a free one on one consultation with our potential clients in order to decide for themselves as to whether they want to pursue a personal injury claim. A very important factor to consider in your case is whether the injury attorney you hire has the experience needed and will create a substantially more beneficial outcome for you and your family than you would be able to do on your own. Simply by hiring a powerful personal injury law firm like Altieri Gilmore LLP will threaten the insurance company with trial by jury. Meaning we are more than willing and ready to take your case to court if necessary and the insurance companies know it. Essentially in the end, this is quite possibly the most beneficial decision and thing to do for your case.
How much will I get in my case?
The exact compensation amount of your injury case will depend almost completely on the facts involved in your injury case: were liability falls and the injuries sustained. If you or a loved one has been injured, we recommend that you bring your case into our law office for a free one on one consultation in order for us to review the specific facts and circumstances of your claim to figure out how much compensation may be available in your claim. It is never cut and dry about how much each personal injury claim may be worth, and hiring an experienced injury attorney can help you get a far more favorable outcome.

Is there a time limit to pursue a personal injury case and if so what is that time frame?
All wrongful death and personal injury cases have a statute of limitations in Missouri. On top of this, you will want to pursue a case as fast as possible because some of the evidence pertaining to the claim may vanish or be cleaned cleared or hidden by the at-fault negligent party. Personal injury statutes of limitations will vary depending on the exact kind injury incident and where exactly you or your loved one has been injured, and your injury attorney will be able to fill you in on the specifics of this. It is critical that you talk to a qualified personal injury attorney as soon as possible to figure out what your legal rights are and to ensure that a thorough investigation into your injury or accident takes place as soon as possible.


Should I go back to work right away after my injury or accident?
After your injury or accident you should go back to work if your physician has gave you the ok and cleared you to return back to work and also that you feel that you are healthy enough to return to work. In the situation that your physician has not cleared or authorized you to go back to work or has given you instructions not to return to work, it would be advised that you should refrain from returning to work. Our injury law office suggests that you attempt to return to work if you are cleared by your doctor to do so and feel comfortable doing this because in our experience we have seen that quite often many jurors will be more fair with an accident or injury victim that has at least attempted to return to work in spite of their injuries. If your current employer has let you go or filled your work position while you were away, we recommend that you begin searching for another place of employment as quickly as you have been released to work by your doctor.

What forms of compensation am I able to get?
In almost all injury and wrongful death cases, there are two different kinds of damages that you and your family are able to recover – and they are economic and non-economic damages. Economic damages are those damages that involve true financial damages, such as medical costs, loss of wages, loss of total income capacity, and property damages. Damages such as pain and suffering, loss of enjoyment of life, mental scarring, and emotional distress are Non-Economic damages.
If my injury was caused by someone else should I use my own health insurance to cover my medical bills?
Yes, we strongly recommend for you to utilize your own paid premium for your health care insurance in order to get the proper medical care that you are entitled to. If you do not use your own health care insurance, it is very likely that the medical expenses incurred will be deducted from the overall settlement amount, which will ultimately reduce the financial recovery amount for you at the end of your case.

Will my case go to court or trial?
Not every injury case makes it to court. In most claims the only time we will pursue a claim to court is if we know that we recover a settlement far greater than the settlement that is currently on the table and this is what our injury client wants. If you hire a powerful and experienced law firm like Altieri Gilmore LLP and have a well-prepared and investigated case, however, it is very likely that the injury case will get resolved before trial proceedings.

How are lawyers paid in personal injury cases?
At Altieri Gilmore LLP, our lawyers are compensated per an agreement that is determined before the case is set in motion. We never require any fees up front on an injury case, and our attorneys will not collect any fees or compensation from you if our firm is not successful in your injury case. When dealing with injury cases our attorneys work on a contingency fee agreement basis, and we only require a fee if we have been successful in recovering financial compensation for damages on your behalf.

Do I need to pay back my health insurance agency if medical expenses were paid for by them?
According to Missouri state law, you are not required to repay your health insurance agency with the money that is recovered if your health care insurance coverage is provided by an insurance agency through a policy of insurance. In most injury claims, the only instance that you will have to reimburse your health insurance agency is when the insurance coverage is not provided through an insurance policy plan.
The insurance claims adjuster is advising me that I should not hire a attorney. Is this at all true?
One of the very first things you need to be aware of about the untimely accident you have been involved in is that the insurance company of the other party and the at-fault party themselves are not on your side or have your best interest in mind. It is quite possible that they may do and tell you anything and everything they can to stop you from filing a personal injury claim. Insurance companies are solely interested in one thing and that is their bottom line, and they will do what ever it takes to protect this. Remember to always speak with an experienced injury attorney for a free one on one claim evaluation if an insurance claims adjuster has told you to do so.

If I am asked to sign a medical authorization for the negligent party's insurance agency should I sign it?
No do not sign it. if you sign this document, you could possibly give your insurance agency full access to your medical records that have no bearing or relevance to your personal injury case. When an insurance agency has complete medical records access, they may attempt to use it against your case and claim that you were already injured before the accident happened or attempt to make other false statements about you. If its to late and you have already signed this release document, your injury law firm can attempt to revoke the medical records authorization in order to protect your rights. These past medical records are no one's business but your own, and the insurance agency and negligent party should not have access to them.

If I am asked to give a recorded statement to an insurance claims adjuster, should I go ahead and do this?
No do not give a recorded statement. Before you talk to a personal injury attorney do not give a statement to any insurance agency and you should also never sign any forms or documents or even talk to an insurance agency until you have chosen and consulted with an experienced personal injury attorney. Doing so could be misconstrued as admitting to fault or waiving your personal rights to pursue an injury settlement. If your statement has already been taken, you may possibly be able to get a copy of your statement in order to correct any errors you may have given before any irreversible damage has been done to your personal injury claim.

How do I go about choosing the right injury attorney for my case?
By taking advantage of a law firm's free one on one case evaluation, you can determine if an attorney is the right choice for your case. Altieri Gilmore LLP has the qualified and experienced personal injury attorneys to handle your case. Call us now to schedule your free consultation at 816-524-0404.
Mission Statement
Altieri Gilmore LLP, is a Missouri personal injury law firm, with our main offices located in Lee's Summit, Missouri. As a plaintiffs' dedicated injury law firm, with injury cases we only represent persons and the families who have been injured or killed due to the negligence of others, weather it be a car accident, trucking accident, semi accident, airplane accident, commercial vehicle accident, workplace injury, construction jobsite accident, nursing home abuse, elderly neglect, medical malpractice, or by a faulty product including equipment or machinery. Our law firm has worked very hard to achieve great results in litigating complex and serious personal injury cases and has built a solid reputation as one of the top personal injury firms in the Kansas City Metro area by achieving outstanding results for our injury clients. With the focus on justice and obtaining deserved financial compensation for our clients the Lee's Summit personal injury attorneys at Altieri Gilmore LLP are dedicated to achieving the highest level of dedication to every personal injury case and wrongful death claim we undertake.
What sets Altieri Gilmore LLP apart from the other personal injury firms in Missouri is that we are not a high volume based law practice; we do not process and try a high volume of injury cases just to maximize our overall profits. We do the exact opposite; we limit the total number of cases we undertake at a given time to insure each and every client we serve and their cases receive the personal attention and care they require and deserve. At Altieri Gilmore LLP, we do not merely handle injury cases – we diligently represent the people and families who have been severely harmed and we dedicate all if our time and recourses to get the best possible results under the Missouri law for our personal injury clients.
.